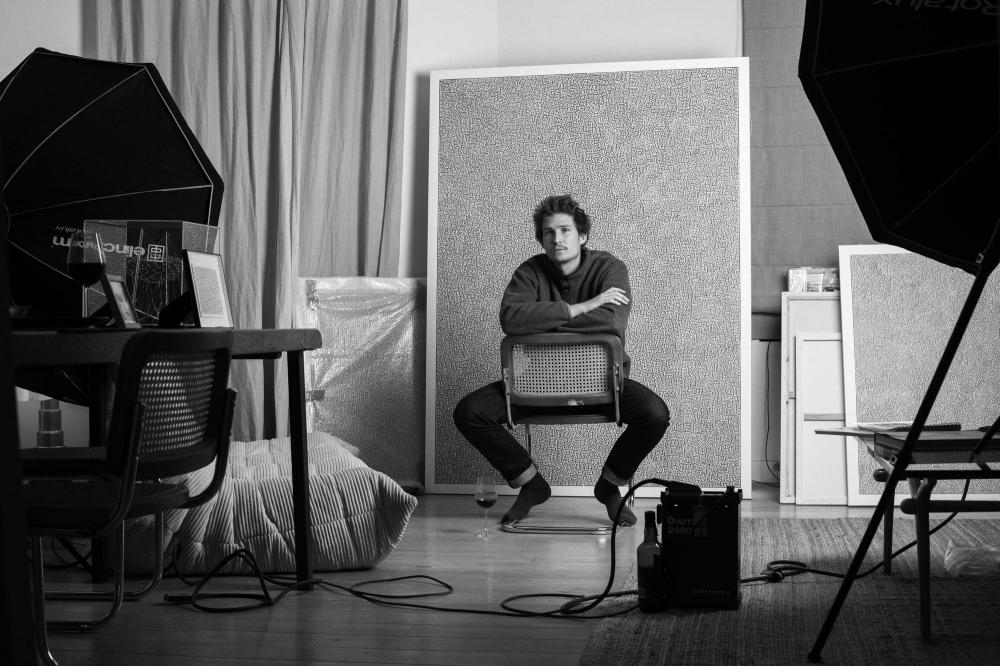 What do my paintings represent?
My paintings are labyrinths, it's acrylic paint on linen canvas, there is always only one solution and the solution writes a word. So if you draw the solution with a red marker for example, the line of the marker will write a word. I never reveal the word, it's secret, it's up to you to find it. The word usually reflects the mood I'm in when painting. Depending on the path taken the meaning will be different.
There are more complicated labyrinths than others, some have finer lines, others thicker, some you can see the word, others not, it all depends on my mood.


How did I get here?

I've been drawing mazes since I was little. I went through a difficult phase and unknowingly
these drawings helped me a lot. I started by drawing bigger and bigger formats. And one day a friend told me that I had to show my work, so we decided to exhibit my paintings in her empty apartment and people really liked it.
Some time later I did a retrospective on my work and I understood that it was therapy that had helped me.
At the beginning I drew mazes without solution, then with solution, then with a solution that wrote a word, these words were negative and they became more and more positive.Drawing these labyrinths helps me a lot in everyday life, it's my way of expressing what I feel.
Onglet en construction...
Onglet en construction...